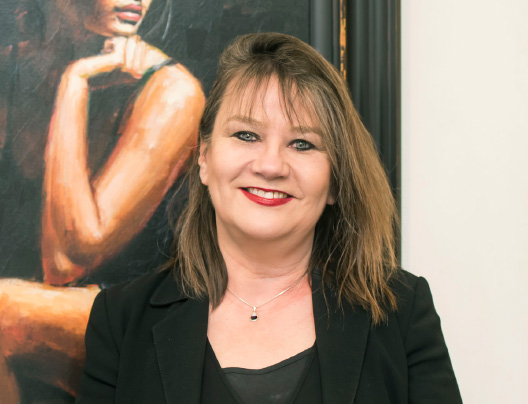 Barbara Wood
Senior Art Consultant
Specialises in Cityscape Artwork
My Role
As an art dealer, I love bringing the joy of art into people's lives! The pride of owning my very first Original as a young bride in my early 20's has never left me. I want visitors to feel the same wonderful sensation of owning a painting, an experience so unique, and one that you will hopefully enjoy every day for the rest of your life! Nearly 40 years later my 'Wedding Original' still does that for me (unfortunately the groom didn't last as long).
Most inspirational person
Maggie my granddaughter. Her love of life and the sheer joy in her eyes when she finally succeeds in achieving the task she was desperate to do. Most recent achievement; pulling off my glasses and putting them on her own face.
Favourite Movie Quote
"Frankly my dear, I don't give a damn" - Gone With The Wind. Reminds me of my mother who was very, very caring but would always quote it!
Favourite Artist
Fabian Perez