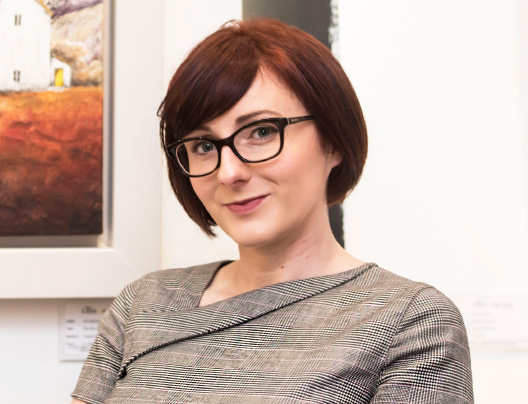 Kirsty Chapman
Director of Galleries
My role
My main role as Director is to inspire my team to give the very best customer service to every person through their doors. Whether you are a first time visitor who has never even thought of buying art, or a seasoned collector that has been with us from the beginning, we want you to love The Lemongrove experience, as buying art should always be an exciting one.
I believe it is this that keeps our clients coming back to us year after year and has earned us some of the best and most loyal clients out there! I think becoming such a part of these clients' lives is probably the most rewarding part of the job for me.
Favourite Artists
Tom Butler, Keith Stewart, Craig Alan, Egon Schiele, Todd White - to name but a few! I also have an original sketch by April Shepherd of my dog (and gallery mascot!) Dotty!
Hobbies
In my spare time I love travelling and visiting new places. I also enjoy cooking and long dog walks (even if majority of those walks are spent carrying the dog – who seems to enjoy indoor pursuits a little more…)